Every week or so I will be sending the Go You Fitness Newsletter with all sorts of good stuff – and it's free to subscribe!
Don't worry about what you've missed. You can read earlier issues of the Go You Fitness Newsletter right here.
Solid Fitness Info
Keep your fitness intentions and plans going with weekly information and encouragement.
Empowering, educational articles
Inspiring personal stories and tips
Links to useful videos and resources
Book and podcast recommendations
Workouts and worksheets to support you in your fitness journey
Fun activity ideas to get you moving
Project Updates
Stay in the loop with book and site progress reports. Learn how you can get involved, too!
Release Notes listing new articles, features, and other recent changes
Book progress updates — see books come to life.
Invitations to participate, getting a first look at new books, and giving feedback as an early reader
Opportunities to contribute your own stories of fitness challenges and triumphs to inspire others like you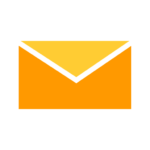 You will receive an email asking you to confirm your subscription (that's to prevent spam). When you confirm, you'll get my 33-page eBook (PDF): How to Meditate — A Practical Guide to Finding Your Own Way, to download and enjoy.