When choosing a fitness coach or trainer it's most important to work with someone who believes in you – someone who can connect with you and guide you competently and compassionately in your fitness adventures. That's what Linda is all about.
Education, hands-on training, and relevant life experience are a necessary foundation for that competence, of course. Below are some highlights of Linda Eskin's qualifications.
Certified Personal Trainer (CPT) – National Academy of Sports Medicine (NASM)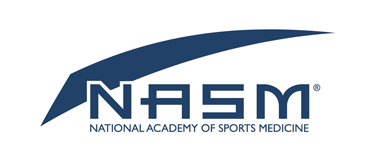 To become a NASM Certified Personal Trainer Linda studied anatomy and physiology, exercise science, the cardio-respiratory and endocrine systems, movement science, metabolism and energetics, and nutrition, in addition to training strategies and techniques for developing strength, hypertrophy, a strong core, better balance, and much more.
The National Academy of Sports Medicine (NASM) has been training fitness professionals around the world for more than three decades, teaching an approach to training based on scientific, evidence-based research. NASM certifications are the most sought after in the personal trainer industry, as its systems and methodologies represent the "gold standard" in fitness.
Kettlebell Instructor (SFG-I ) – StrongFirst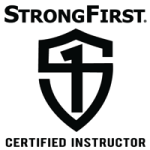 StrongFirst, led by Pavel Tsatsouline, is the world's leading organization promoting the kettlebell and training quality instructors. Kettlebell training is a powerful, versatile tool to add to your workouts. Kettlebells are compact, portable, and inexpensive. Linda is qualified to teach you how to use them correctly. You will get great results without blowing your budget or taking over your living room or garage with bulky equipment.
Group Fitness Instructor (GFI) – American Council on Exercise (ACE)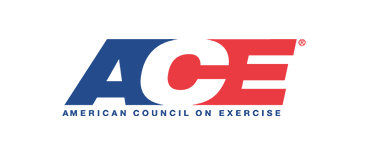 Leading group fitness experiences is all about fun, connection, and inclusion – making sure everyone is safe, having a good time, and getting an effective workout. In addition to exercise science, training for the Group Fitness Instructor (GFI) certification includes strategies for incorporating regressions (less vigorous, more forgiving options for each exercise) and progressions (more vigorous or higher-skilled options) so everyone in the group is challenged at a level appropriate for their own body, condition, and level of experience. This is critical in any small- or large-group setting, and in working with individuals as well.
ACE Professional Profile – Linda Eskin
Nidan in Aikido – Aikido of San Diego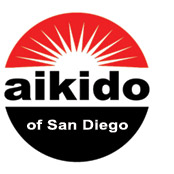 In 2009 Linda began training in the Japanese martial art of Aikido, the "martial art of harmony," at age 46. After five years of intensive training she earned her first black belt rank, shodan (literally "beginning level"), and in 2017 tested for and was promoted to nidan (2nd-degree black belt). Linda trains at least 5 days a week, and regularly assists in or leads classes at the dojo.
Grab My Wrist – Linda Eskin's writings about her experiences in Aikido
Bachelor's Degree in Psychology – San Diego State University (SDSU)

Linda's studies at SDSU included coursework in the psychology of learning and perception, cognitive psychology, developmental psychology (a lifelong process), social psychology, and interviewing and coaching for behavior change. Her ongoing personal study includes the lasting effects of psychological trauma, embodiment and embodied learning, positive psychology (building on strengths), performance, and sports psychology.
Relevant Life Experience
Much of our most important experience in life doesn't fit neatly into the categories of education or training. In addition to her passion for fitness coaching and martial arts, Linda has been an active horsewoman/equestrian and musician (guitar/voice) for many years, and so has developed a deep understanding of dedicated practice, body awareness, and motor learning. She has worked with a diverse clientele, from teaching children in martial arts to leading group fitness classes for seniors with limited mobility, and of course the awesome folks the fitness industry refers to as general population, or GenPop. People like you!
Through workshops, Aikido and other seminars and retreats, and voracious reading/listening, Linda is always expanding her understanding of how the body and mind work, to learn how we can optimize our well-being in life.
IDEA Health & Fitness Association Member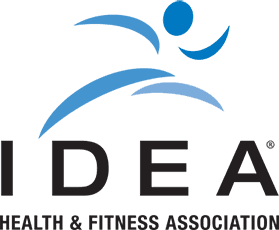 IDEA is the premier international organization for fitness professionals, based right here in San Diego, California. They provide resources like business forms and insurance services, and tools for connecting with clients. IDEAfit.com is also an active community for asking questions and sharing knowledge. Through IDEA, Linda has access to online courses in hundreds of subject areas, and can create and share videos and client programs. IDEA produces the world's largest annual convention for fitness professionals, IDEA World, with hundreds of educational conference sessions every year.
IDEA Health & Fitness Association Member Profile – Linda Eskin
First Aid (Adult and Pediatric), CPR, & AED – American Red Cross (ARC)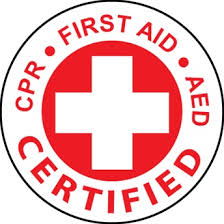 Regular re-certification in cardio-pulmonary resuscitation (CPR) and use of an automatic external defibrillator (AED)  is required of all fitness professionals. Knowledge of basic first aid seems prudent, too, when one is responsible for the well-being of clients and students. The training has come in handy a few times – happily never with a client. See Linda's current Red Cross certification.
Linda encourages you to learn how to help people, too! You never know when you might need it. Find a Red Cross class here.
Continuing Education / CECs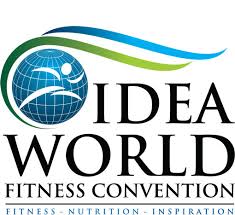 Continuing education credits (CECs) are required for every fitness professional to maintain their certifications. Linda far exceeds these annual requirements, combining dozens of classes at major conventions and summits, online coursework, and even acquiring additional certifications. Her ongoing education has included classes in physiology and anatomy, coaching for habit change, nutrition and fat loss, working with special populations, kettlebell training, effective coaching, senior fitness, class and program design, and a variety of business topics. Her continuing education training has included courses in the Functional Movement Screen (FMS) with Gray Cook, Todd Durkin's Bootcamp workshop, certificates in Classic, Circuit, and Yoga from SilverSneakers, and the demanding SFG Kettlebell Instructor Course from StrongFirst.