Every week or so I send a brief note to clients, friends, and fitness fans.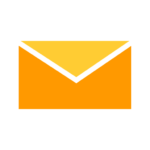 When you sign up you'll get:
Fitness articles and book recommendations – solid research, discoveries, and data (not "bro-science" or fitness fads).
Announcements about my new programs and upcoming workshops.
Schedule updates for my classes and personal training times.
Information about fun local events and activities.
Inspiring messages, videos, and tips you can use and share.
Let's stay in touch!

p.s. Privacy? Of course! I will never sell or share your address or other information.